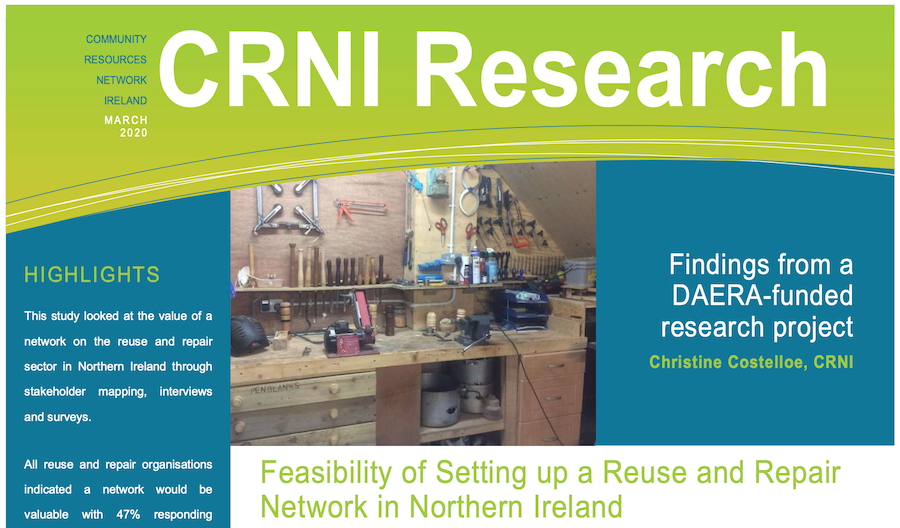 Feasibility of Setting up a Reuse and Repair Network in Northern Ireland. CRNI March 2020.
Findings from a DAERA-funded research project
The aim of this Community Resources Network Ireland (CRNI) research project, which was funded by the Department of Agriculture, Environment and Rural Affairs (DAERA), was to qualify and quantify, where possible, the impacts a network would potentially have on the reuse and repair sector in Northern Ireland.
Feasibility-of-Setting-up-a-Reuse-and-Repair-Network-in-Northern-Ireland