Election 2020
What are your politicians going to do about social enterprise?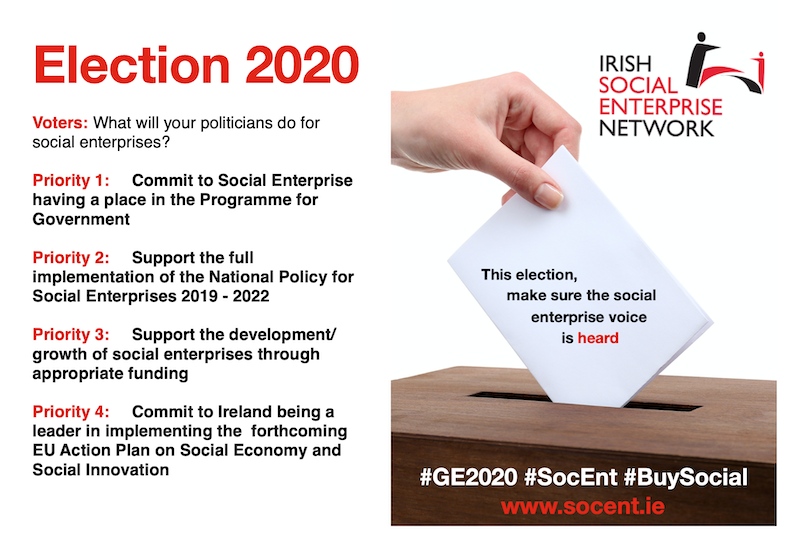 Voters:
What will your politicians do for social enterprises?
Priority 1: Commit to Social Enterprise having a place in the Programme for Government
Priority 2: Support the full implementation of the National Policy for Social Enterprises 2019 – 2022
Priority 3: Support the development/ growth of social enterprises through appropriate funding
Priority 4: Commit to Ireland being a leader in implementing the  forthcoming EU Action Plan on Social Economy and Social Innovation
Political Party Manifestos
What do the political parties say about social enterprise?
See Something That Needs Added or Changed?
Feel free to share your informatio on the General Election and Manifestos by contacting us. We are happy to receive all communications!
Click Here