From SEWF
"Go in with honesty and transparency" – Celia Hodson
Celia Hodson is a multi-award-winning entrepreneur and SEWF 2021 Speaker. Having been a business executive with extensive experience in leading social change in the UK, Australia, India and Brazil, Celia retired early only to set up a 'Buy One Give One' period products social enterprise ⏤ Hey Girls ⏤ in 2018. Three years on and her trailblazing organisation has donated over 18 million period products to UK girls and women via a network of 200 donation partners!

In this interview with SEWF, Celia shares her top tips on how to secure successful partnerships, how to employ the best team and SEWF's impact on social entrepreneurs.
See all Community Hubs across the globe
"I'm excited by the community hub model because it can be very difficult ⏤ if not impossible ⏤ for rural social entrepreneurs to find the resources and time needed to travel to international conferences. So a model like this is great, because it affordably combines the benefits of face-to-face interaction with peers from a given region, with the expansive learning that comes from engaging with others on a global level". ⏤ Pete Ekstedt, SENVIC Regional Manager

Click the button below to view the list of all SEWF 2021 Community Hubs across the globe.
Latest SEWF 2021 Speaker additions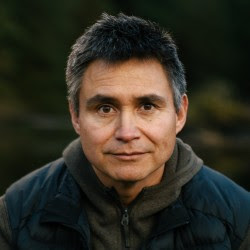 K'odi Nelson
Executive Director, Nawalakw
Canada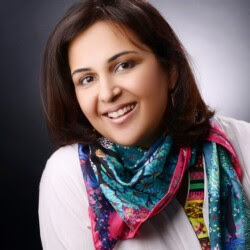 Amneh Shaikh-Farooqui
CEO, Polly and Other Stories
Pakistan
Jirra Lulla Harvey
Director, Kalinya Communications
Australia
Goto M Cooper
Founder/Executive Director, Educate the Future Liberia (ETF Liberia)
Liberia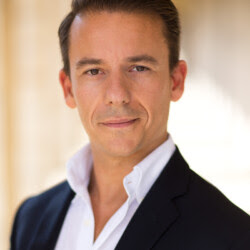 Sebastian Rocca
Founder and CEO, Micro Rainbow CIC
United Kingdom
Neelam Chhiber
Co-founder, Industree Foundation
India
Attending or planning to attend SEWF 2021? One session not to miss is the closing panel on being "young and engaged – changing the way the world does business".

DATE:

Wednesday 29th September 2021 (Europe/Africa/Americas) / 30th September Bangladesh, Taiwan and Australia.

SESSION TIME: 23:40-00:20 BST (UK) (GMT+1) / 19:40-20:20 ADT / 08:40-09:20 AEST / 06:40-07:20 TWT / 04:40-05:20 BST (Bangladesh).
Global Innovation Challenge Finalists announced!
SEWF Youth Forum Partner, Social Shifters has confirmed the results for the Global Innovation Challenge Finalists are now in!
After reviewing over 1,000 applications, 50+ finalists have been confirmed for the Global Innovation Challenge. Didn't make it this year? Check out this reel from Social Shifters for more ways to keep learning.
Interpretation at SEWF events
At SEWF, we strive to create an inclusive environment for all social entrepreneurs and participants attending our events from different parts of the world. SEWF 2021 (28-29 September) and the Rural Forum (27-28 October) will feature an option for interpretation for participants attending different sessions at these events.
Get SEWF event tickets for less
– Early bird tickets still available:
Academic Forum early bird ticket ends 10 October
– Low income tickets: for low income, lower middle income and conflict-affected countries.
– Start-up social enterprise/student/youth event ticket.
– Group discount: 10% for groups of 10 or more.
– Standard ticket
– The Youth Forum ticket: free to all under 30.
Get details on event specific tickets: Youth Forum | SEWF 2021 | Rural Forum | Academic Forum
Do you work in social procurement?
Over the last decade, SEWF has worked with corporate partners, national and regional governments and social enterprise agencies to support the adoption of social procurement systems. Join intermediaries, corporates and governments including the Scottish Government, Korea Trade-Investment Promotion Agency Acumen, Buy Social Canada, Buy Social USA, Johnson & Johnson, SAP, Social Enterprise UK, Social Traders, Yunus Social Business and more on the Community of Practice today. →
Partner updates and opportunities
UNITAR: For the first time in history, UNITAR and KIDsforSDGs will co-host a public Global Goals Week event to celebrate the launch of the inaugural UNITAR Youth Ambassador Asia Pacific Programme. The event on September 18, 2021 (2-6 pm Hong Kong time) will consist of thematic dialogues, expert panels, youth panels, youth SDG project showcases and, of course, networking opportunities with youth social entrepreneurs across Asia Pacific.

The event is honoured to welcome Social Enterprise World Forum as a supporting organisation, which will be given a dedicated showcase to highlight the community's impact towards advancing social entrepreneurship.

Kindly register and we look forward to welcoming you to the event.

More information about the event is available here, and our recent article on youth social entrepreneurship can be viewed here.
Fashion Revolution: Open Call for Proposals: Small But Perfect (a 30 month [January 2021 – July 2023] collaborative project co-funded by the European Commission's COSME programme) is currently accepting proposals for a unique accelerator programme of mentoring, funding and showcasing that connects fashion businesses across borders by encouraging transnational collaboration. There is a funding allocation of €10,275 per partnership. The open call seeks to find projects working on a business idea for a product or service that will make the fashion industry more circular or sustainable.

Deadline: 3 October 2021
Apply here
In the SEWF Resource Library, you will find examples of social enterprise policies, strategies, and studies that capture national, regional, and local action on social enterprise development. This is the most extensive collection of social enterprise resources globally and the collection is always expanding. View the SEWF Resource Library here.
Thanks to all SEWF 2021 partners and sponsors. View all partners and sponsors here.
Follow us on social media