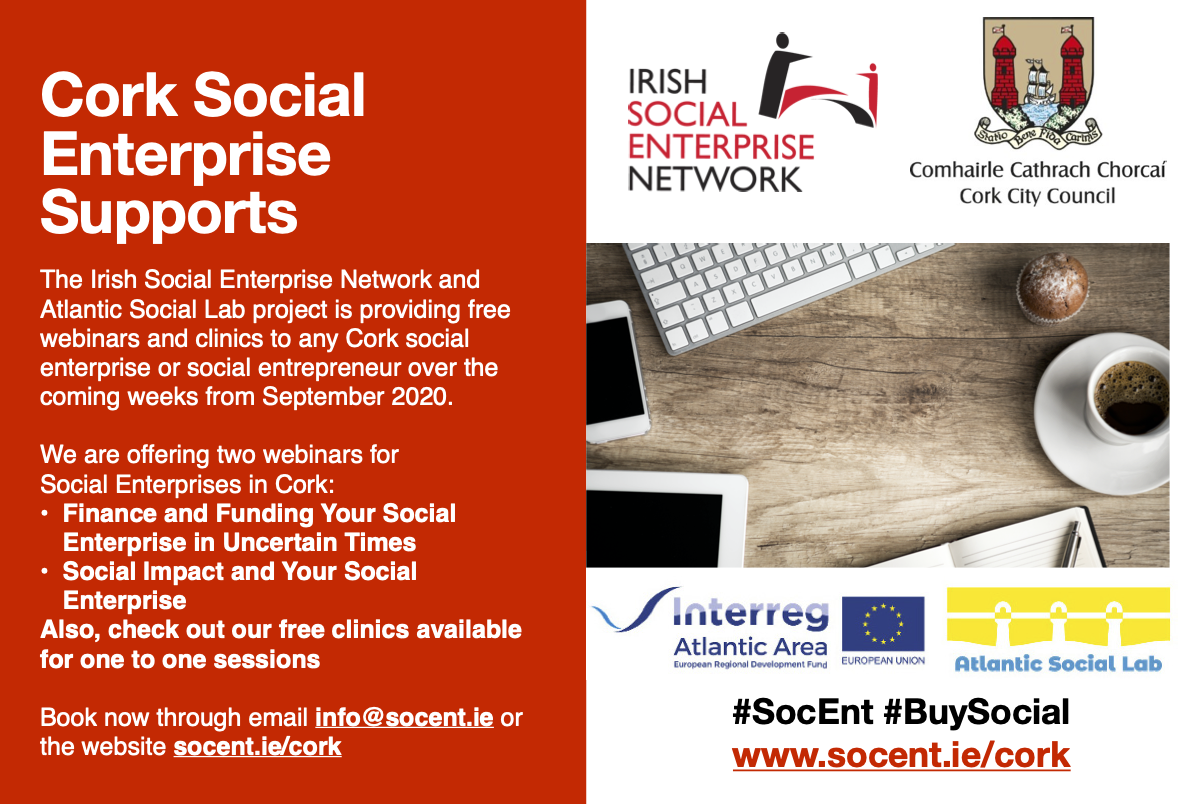 Cork Social Enterprise Supports: Atlantic Social Lab & Cork City Council
Cork Social Enterprise Supports
The Irish Social Enterprise Network in conjunction with the Atlantic Social Lab and Cork City Council are providing social enterprise supports for Cork Social Enterprises and Social Entrepreneurs. In these uncertain times, it is important to make sure that you have all of the help that you need to keep your social enterprise stable and sustainable.
Webinars
We are offering two webinars for social enterprises. The next of these is available here.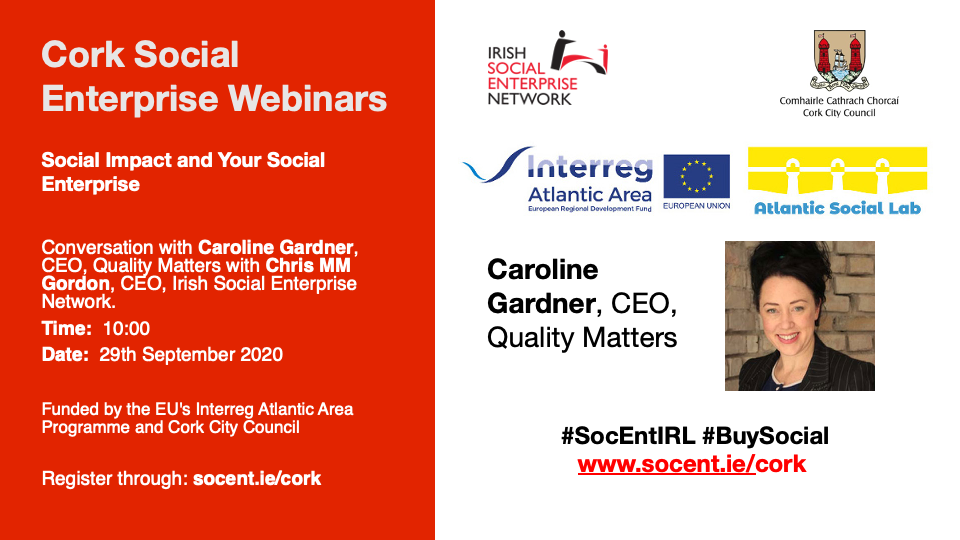 We are also running a series of clinics to help social enterprises and their issues. We are offering space to discuss anything that might help in getting your idea off the ground or take your organisation to the next level.
We are offering sessions online through phone and through Zoom. All you need is a coffee and some time. We hope that by offering 30 minute sessions, we can help in pointing you in the right direction for support.
There are only 15 free slots for Cork Social Enterprises. If you want to book a session, please use the contact form below to book a spot that suits